Bolts, Nuts and Washers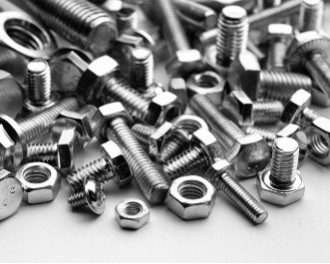 Galvanised and Zinc Plated Bolts. Available in a Dome, Hexagon or Socket head and a range of bright zinc plated, galvanised and stainless steel nuts for use with bolts and studding. Square and Round Washers.

Bolts are for the assembly of two unthreaded components, with the aid of a nut. Screws in contrast contains its own external thread.
Plain washers, which spread a load, and prevent damage to the surface being fixed, Spring washers, which are used to prevent fastening or loosening due to vibrations.
A coach bolt (also known as carriage bolt) is a form of bolt used to fasten metal to wood. It has a shallow mushroom head and immediately beneath the head is formed into a square section. The shank cross-section of the bolt is circular for most of its length. The square section is self-locking when placed through a square hole in a metal strap, or a round hole in wood. Coach bolts are used in iron strengthening plates on either side of a wooden beam. When used on a bare timber, the squared section gives enough grip to prevent rotation. The smooth domed head and square nut below prevent the carriage bolt from being unlocked from the insecure side.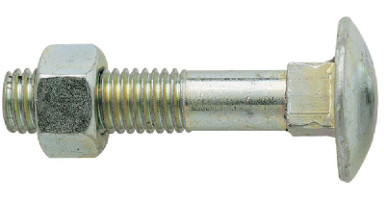 A hexagonal nut is a fastener with a threaded hole. Hexagonal nuts are used in conjunction with a mating bolt to fasten two or more parts together. The nut and the bolt are kept together by a combination of their threads' friction with slight elastic deformation, a slight stretching of the bolt, and compression of the parts to be held together. In the hexagonal nut, the 6 sides give many angles for a tool to approach from - good in tight spots. It takes only 1/6th of a rotation to obtain the next side of the hexagon and grip is optimal.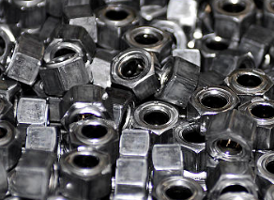 A studding or stud is a relatively long threaded rod that is threaded on both ends or the thread may extend along the complete length of the rod. They are designed to be used in tension.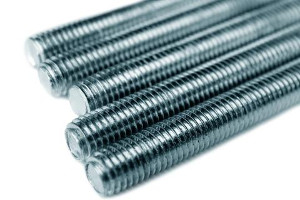 A washer is a thin plate, disk-shaped or square shaped with a hole in the middle that is normally used to distribute the load of a threaded fastener, such as a screw or nut.

CHOOSE MANUFACTURERS or scroll down to see products
Showing 1 to 8 of 8 (1 Pages)