Nails and Plates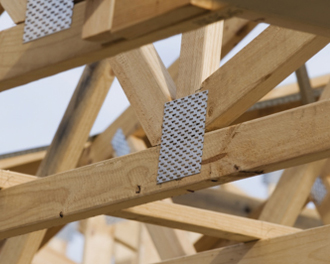 Suretwist Nails for securing insulation, Galvanised Square Twist nails for fixings hangers and Stainless Steel Annular Ring Shank nails for external applications. Nail Plates and Connectors.

A nail is a pin-shaped object of metal which is used as a fastener. Generally nails have a sharp point on one end and a flattened head on the other. The most common is a wire nail. Nails are typically driven into the timber by a hammer or a pneumatic nail gun. Nails hold materials together by friction in the axial direction and shear strength laterally. A steel plate attached to both sides at each joint of a truss. Sometimes called a fishplate or gusset.
Suretwist Nail is a hammer driven fixing for securing composite insulation panels to wooden battens. They are bright zinc plated. You can choose a nail that suit the panel thickness, from 70mm to 181mm.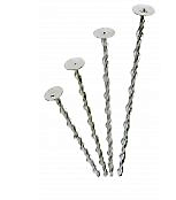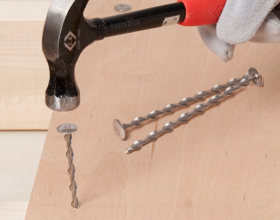 Features
8mm diameter,

Large 20mm head,

High Tensile Steel, Zinc Plated and Passivated,


Easy and fast installation,

Unique one piece to prevent bending during installation,

Unlike a nail it rotates as it is driven,

Hammered or power-driven without pre-drilling,

Remove the risk of splitting or bouncing timbers,

Does not compress insulation or impair thermal performance,

Excellent holding performance in tension and compression,

Minimal cold bridging and heat transfer.
Galvanised Square Twist Nails are ideal for fixing Joist Hangers. The twisted shank gives greater pull out values than a standard round wire nail.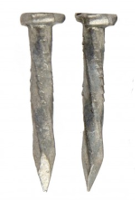 For fixing hangers, restraint straps, nail plate etc. giving a secure fix as they twist into the timber. Simply hammer into place. The square twist shank returns a high pull our value combined with a galvanised coating for increased rust protection.
Galvanised Nail Plate is a punched metal plate fastener is defined as a fastener made of metal plate having integral projections punched out in one direction and bent perpendicular to the base of the plate, being used to join two or more pieces of timber of the same thickness in the same plane. They are metal used is generally galvanised or stainless steel.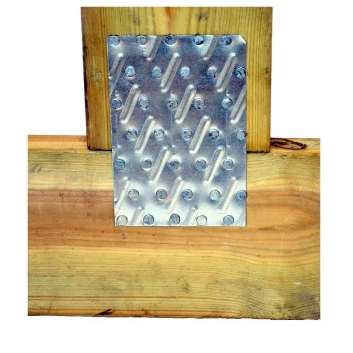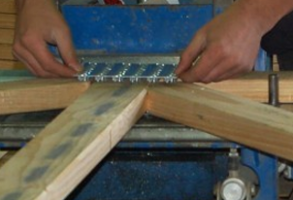 The spacing of the teeth is much closer than would be possible with nails, and it gives the plated joint a high shear strength. A maximum gap between the timber components where they join of 1 mm is a typical enterprise standard, but in specific cases a larger gap may be permitted, but you should always remember that the wider it is, the weaker the joint will be.
It is used to connect or repair timber. The plate has strengthening ribs for added rigidity. All holes are pressed countersunk to aid location of the nail and to give a flush finish.
Ensure that there are no end splits in the timber where the plate will go, and no large defects that would affect the holding power of the teeth.
Once the joint has been pressed, the plates should be inspected to check that the teeth are properly embedded into the timber.
If the joint is not up to standard, you may need to press it again, or with more serious problems, remove the plate and re-plate the timber component.

CHOOSE MANUFACTURERS or scroll down to see products
Showing 1 to 3 of 3 (1 Pages)