I-Joist Hangers
I-Joist Hanger is an innovative backer free Joist Hanger to suit solid engineered wood products as well as I-Joists designed to provide support underneath the joist, rafter or beam to provide a stronger connection. It combines maximum load carrying capacity with easy hands-free site installation, at minimum cost.

Types of Timber to Timber I-Joist Hangers
Top fix I-joist hanger,
Face fix I-joist hanger

CHARACTERISTICS
Unique hands free installation,
Qualified for use with various nail types,
Requires less nails,
Face fix or Top fix design,
Enhanced load carrying ability,
Can be used on solid Engineered Wood products or I-Joists.

Note: These hangers shouldn't be modified, as a skew of up to 5 might bring down its holding strength by about 10%.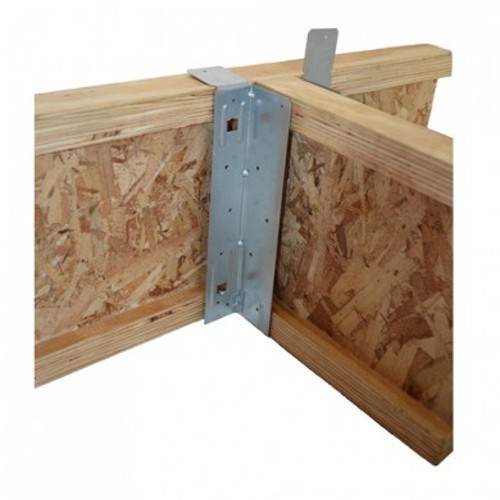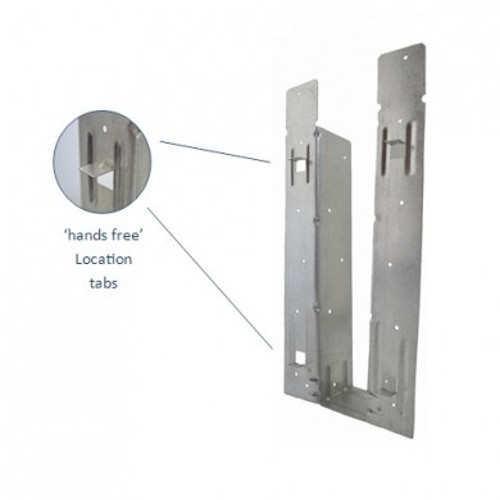 Top-fix I Joist Hanger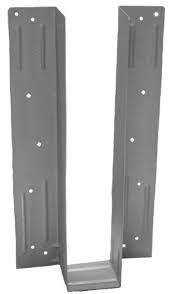 Face-fix Joist hanger
FIXING INSTRUCTIONS
All standard round holes should be filled with either 2.65 x 40mm or 2.8 x 40mm or 3.4 x 35mm ring-shank nails or 3.75 x 30mm square twist nails.
Fill diamond shaped holes for enhanced installation to I-Joist with backer blocks or solid LVL or Glulam headers.
CHOOSE MANUFACTURERS or scroll down to see products
Showing 1 to 2 of 2 (1 Pages)