Mini Joist Hangers
Mini Joist Hanger is a timber to timber joist hanger suitable for light duty applications such as ceiling joists, decking and trimmers. The hanger is usually produced from 1mm thick pre-galvanised mild steel and stainless steel, with or without a tag at the base. This tag helps avoid rotation and aids fast, accurate positioning. If needed, this tag can easily be bent.

Types of mini joist hangers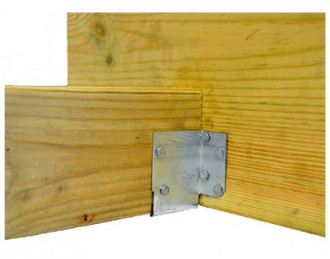 FIXING INSTRUCTIONS for Mini Joist Hangers
All holes should be nailed using 30 x 3.75 square twist nails or equivalent.
For stainless steel products use 30 x 3.75 stainless steel annular ring shank nails.

CHOOSE MANUFACTURERS or scroll down to see products
Showing 1 to 2 of 2 (1 Pages)