Joist Hangers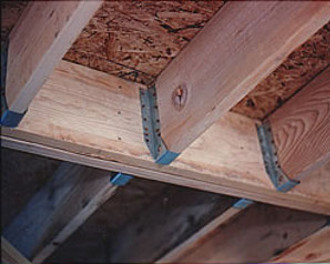 Joist hangers are designed to provide support underneath the timber beam, joist or rafter to provide a strong connection, to resist downward force and to provide structural stability. Joist hangers are made of pre-galvanised mild steel, but can also be ordered from stainless steel. Depending on the load and and the type of the joist, the joist hanger made from galvanised steel thickness 0.8mm to 3.0mm or more.
Some joist hangers would work with masonry walls. The joist hanger will keep your joists solidly and permanently connected. If you install them properly, joist hangers will keep your decks and floors strong as wood dries, twists, shrinks and ages.
Joist hangers come in many sizes to support different cross dimensional sizes of timber joists. The galvanized coating would allow the hanger to be used outdoors. Most joist hangers are common face-mounting type, and there are specialized hangers available for joists that run at an angle. Joist hangers speeds up your construction time, so they are a real bargain.
Wood to wood Joist Hangers
Face fixed joist hangers are provided with fixing holes to allow you to fix them to the face of the beam or wall. Some have longer legs that can be bent over or wrapped over the beam or the wall. These legs allow fixing from the top giving extra support. Face fixed joist hangers can be light duty or heavy duty.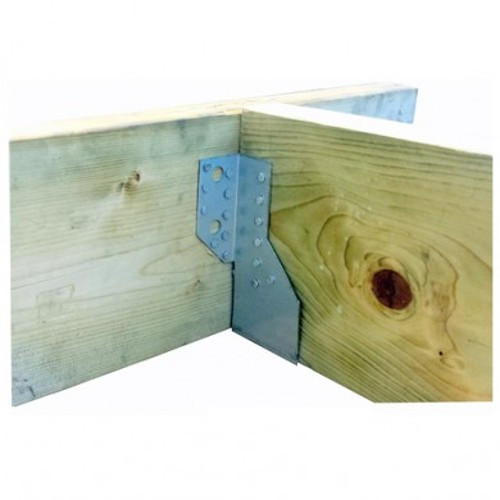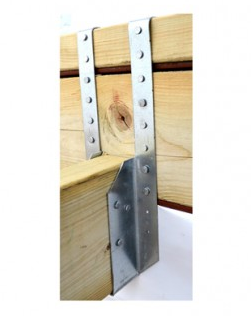 Masonry Joist Hangers
Masonry joist hangers are usually welded for strength. They are designed to be placed either on top of a wall, or wrapped around the wall or fixed into a joint in the wall. The return adds additional lateral support by wrapping around the back of the masonry.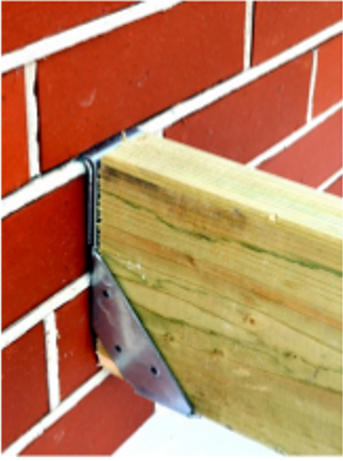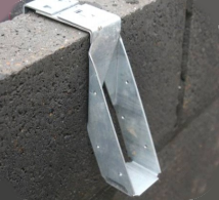 Saddle Joist Hangers
Welded Saddle hangers are designed to hang over both sides of a beam, joist or a wall in order to continue a joist line in the same direction.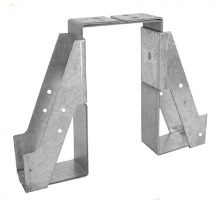 Note:
Choose the correct hanger that fits the joist. Do not use a larger hanger than the size of the joist.
Fill all the holes in each joist hanger with the proper size nail. If the wrong nails are used at a joist hanger, it won't perform as intended.

Nails matter.

Don't use drywall screws to install joist hangers, as they don't have the toughness to support joist loads.
Choose subcategory or scroll down to see products
CHOOSE MANUFACTURERS or scroll down to see products